Have some healthy fun, get fit and
fellowship
with our DHPC Fitness classes.
DHPC on the Move to be:
Physically, Spiritually and Socially Active!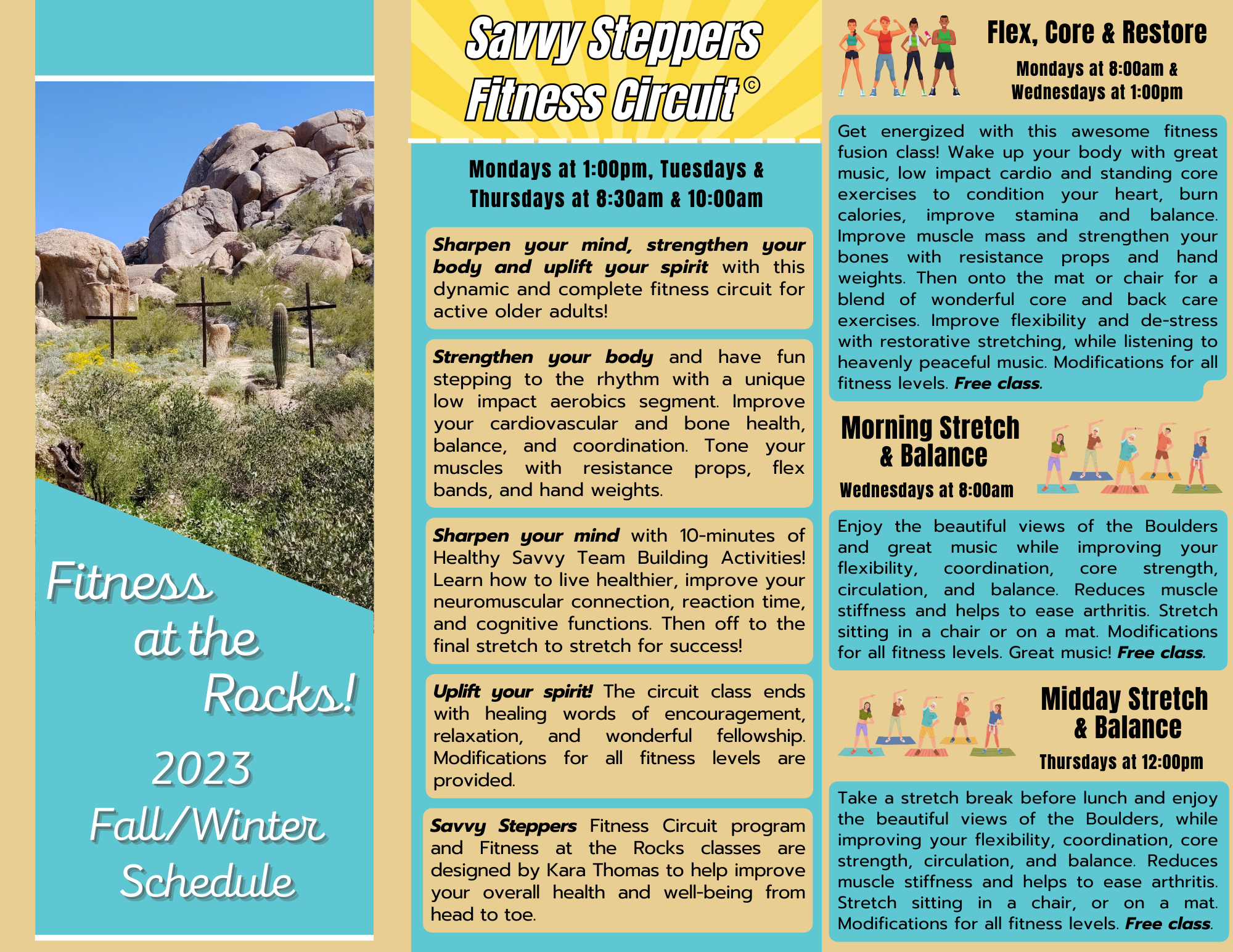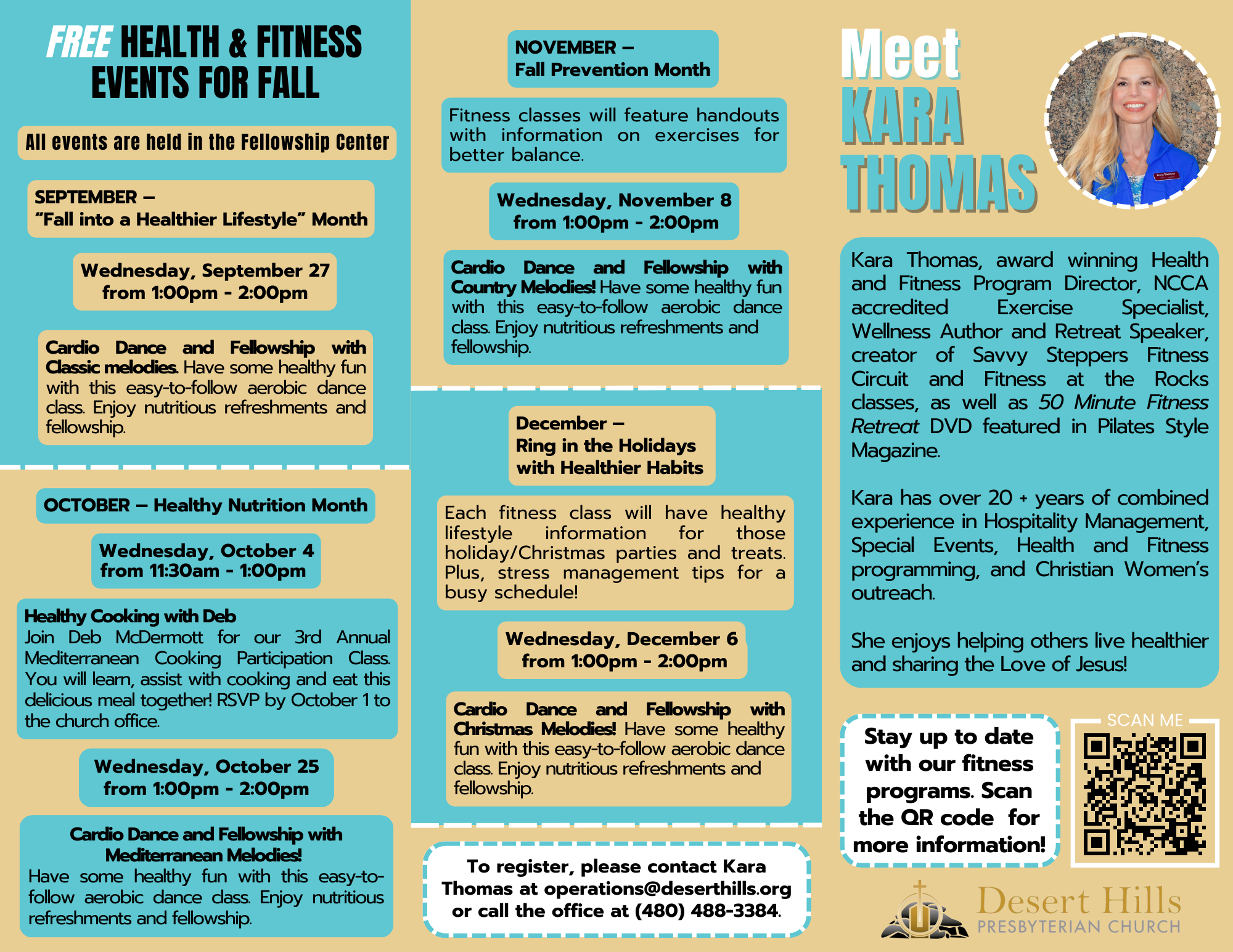 Strength, Core & Restore
Mondays at 8:00am & Wednesdays at 1:00pm
Unique & effective fitness fusion class, with uplifting music! Get energized with cardio exercises to condition your heart, burn calories, and increase lung capacity. Strengthen your muscles and bones, with resistance props and hand weights. Then onto the mat with Pilates core and back care exercises. Class ends with restorative stretching and relaxation, while listening to heavenly, healing hymns, and peaceful music. 50 minute class.
Free. Located in the Fellowship Center.
Morning Stretch & Balance

Wednesdays, 8:00am
Enjoy the beautiful views of the Boulders, while improving your flexibility, core strength, coordination and balance. Reduce muscle stiffness & ease arthritis.
Free. Located in the Fellowship Center.
Sit, Stretch, & Strengthen through Chair Exercises Thursdays at 12:00pm
All exercises are performed while sitting in a chair, or on a mat. Improve your flexibility, circulation, muscle and core strength, posture and breathing.
Perfect class for those with physical limitations. Great music! Free class.